This past term at home passed by fast. I worked, but it feels like I didn't make too much progress.
Research
Alas, all of my pre-google submissions were accepted. My paper on multi-task view text data augmentation was accepted to EACL, and my therapy conversations and few-shot text classification papers were accepted to NAACL. Having these papers accepted was a good start to my publication record and gave me some more confidence for submitting papers, especially after rejections from COLING and AACL.
Applying to PhD Programs
I applied to PhD programs again, with low expectations. My low expectations were justified: I got rejected from Stanford, MIT, and UW. I was very excited, however, to have been accepted to ETHZ with Ryan Cotterell. I worked with Ryan on a psycholingistics project. He is very creative (approriately, Albert Einsten, who went to ETHZ, said "true sign of intelligence is not knowledge but imagination"), and I would love to continue working with him.
Fitness
Weightlifting. I started working on shoulders and triceps a bit in early january, but then one day I started getting a worrysome clicking sensation in my left shoulder, which I had had before. This stopped my progress for about a month, bringing me down from my 5x5 bench press from 170 lbs to 145 lbs. I had a bad effect on my fitness thereafter, for which I did not really improve my bench press. In some highlights, however, I did do a murph in less than 55 minutes, and separately also did 250 pull ups in one hour with Abhishek.
Tennis. The one thing that I changed about tennis is that I tried to engage in deliberate practice by doing mostly drills during practice sessions. Some of the drills that I did included:
Cross court on "yellow" balls, down the line on "green."
Returner of feed must hit two forehands in a row.
99 bananas: 5 points for winners and points won at net, 10 for overheads. Minus 5 points for every shot hit into the net. Sounds stupid but teaches you not to hit it short. I also tried to work on volleys and serves every practice.
Personal
Learning Danish. I kept up my Duolingo streak (161 days!). But, the lessons are getting hard, and I often have to look at the translations during the exercises.
Making videos. I recorded some videos of me playing tennis, such as this warm-up session and this drill.
I moved my working space to the upstairs sunroom in my house, which had really great lighting.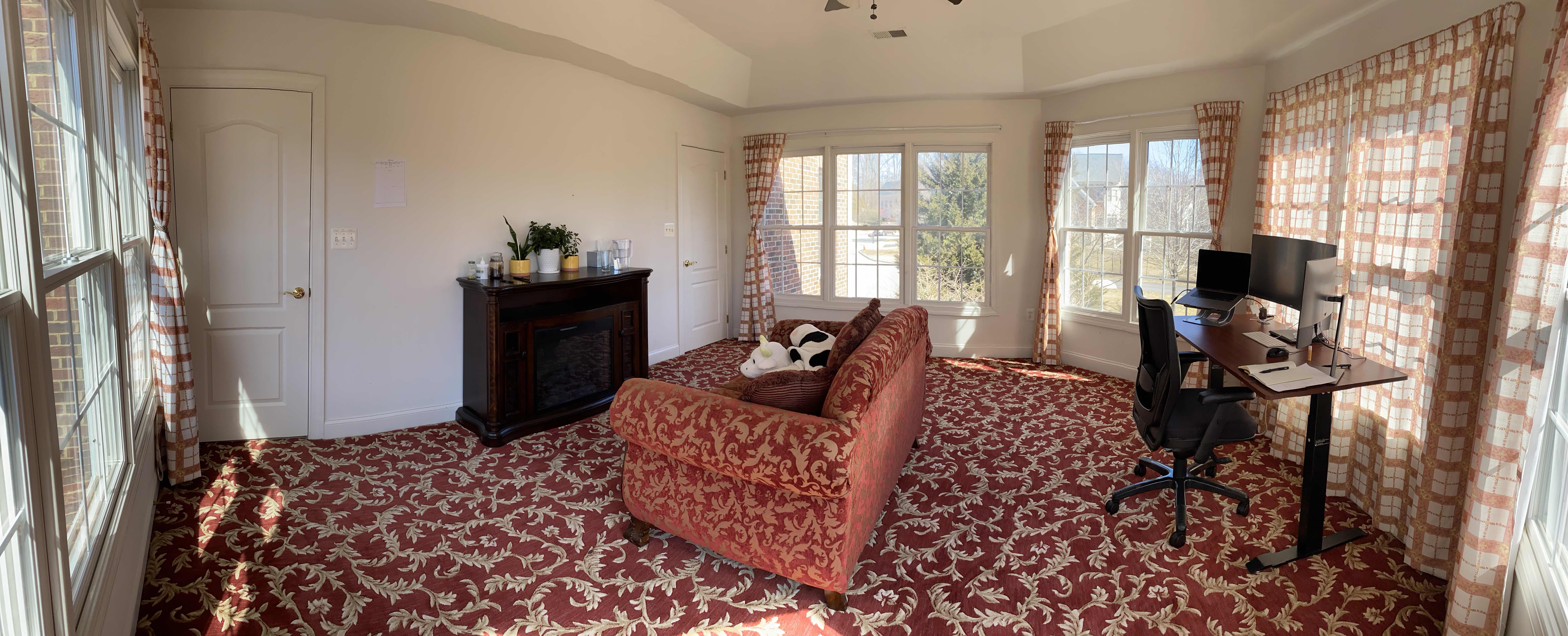 Reading
High Performance Habits by Brendan Burchard
This may be the best self-help book I have ever read. I read it twice. In fact, I liked it so much that I bought a hardcover version of it, even though I already have it on kindle.
The Institute by Steven King
This is another paranormal thriller book by Steven King. It was pretty good (but not as good as Misery). The good thing was it was not too spooky, so I didn't get the willies as much before bed.
I wanted to read A Field Guide to Lucid Dreaming in more depth but couldn't find the time.
Who are my heroes?
I guess Conan is funny.
My Google mentors are great.
Closing
This term feels a bit like a failed attempt to seek clarity, both in my research directions and in my fitness.
Songs
No new songs.
Youtubers
bald and bankrupt, as always.